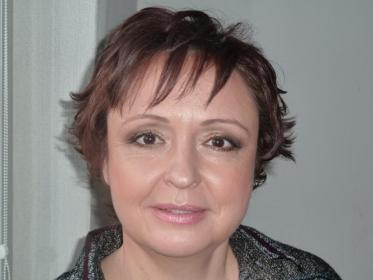 E-mail
iveta.schusterova@truni.sk ivaschuster@gmail.com
Focused on: counselling for victims of violence, victim aid, ontogenetic psychology,
Memberships:
Chairman of attestation commission of The Ministry of Education, Science, Research and Sport of the Slovak Republic for the first attestation of professional employees
Commission for antisocial activities prevention
Institute of existential psychology
Victim support Slovakia coordinator board
SILOE institute
Slovak Chamber of Psychologists
Important publications:
Schusterová, I.: Valencia interpersonálnych vzťahov v rodinnom prostredí v kontexte vzťahovej väzby. In: M. Špajdel (ed.), 20. výročie Katedry psychológie na obnovenej Trnavskej univerzite (1992-2012), Kraków: Towarzystwo Słowaków w Polsce, 2012, pp. 166-183, ISBN 978-83-7490-511-4.
Schusterová, I.: Domáce násilie a možnosti jeho riešenia. Trnava: Tyrnaviensis, 2011, 112 p. ISBN 978-80-970471-1-5.
Schusterová, I.: Analýza štruktúry a valencie socioemocionálnych preferencií a kvality sociálnej opory vzhľadom na prevenciu šikanovania v skupine. In: Blatný, M. a kol.(Eds.),  Sociální procesy a osobnost. Včera, dnes a zítra. 23. – 25. září 2013, Trešť. Brno: PÚ AV ČR, 2013, pp. 299 – 305, ISBN 978-80-86174-21-1.
Schusterová, I.: Domov ako miesto nenaplnených očakávaní a neistoty: reflexia teórie a praxe, In: E. Naništová (ed.), Domov ako osobne významné miesto v živote človeka, Trnava: Tyrnaviensis, 2008, pp.21-35, ISBN 978-80-8082-217-0.
Schusterová, I.: Modelovanie emócií v kontexte sebarealizácie zdravotníckeho pracovníka. In: M. Kopáčiková, L. Cetlová (eds.) Jihlava: Vysoká škola polytechnická Jihlava, 2012, pp. 795 -801, ISBN 978-80-8082-217-0.
Teaching:
Ontogenetic psychology I.
Ontogenetic psychology II.
Ontogenetic psychology III.
Aspects of Applied Ontogenetic Psychology
Basics of psychology
Social pathology
Professional experience